PRICE
How to Teach the Five Paragraph Essay: Ebook $17.95
How to Teach the Five Paragraph Essay: Soft Cover $19.95
The Complete Writing Program: Ebook $54.80
The Complete Writing Program: Soft Cover $59
SEE IT HERE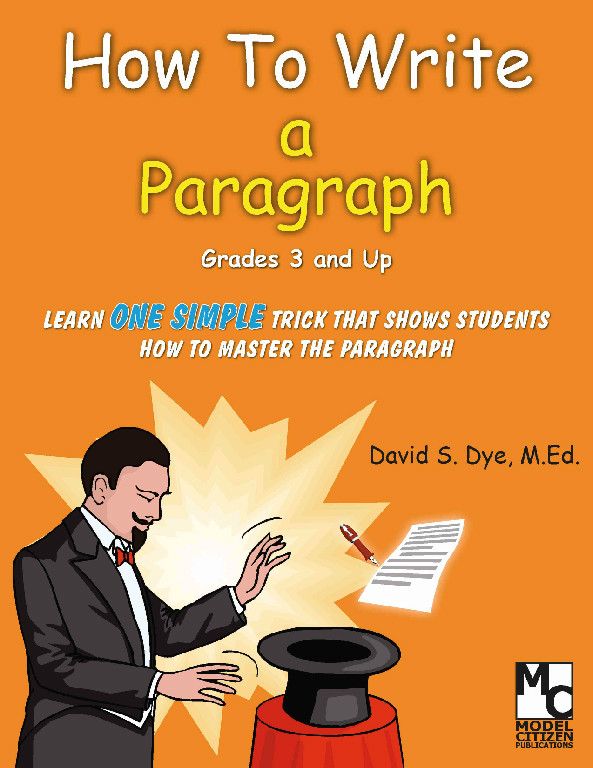 I was given all the tools I needed to review:
1. How to teach the Paragraph
2. How to teach the 5 Paragraph Essay.
I received the following ebooks:
How to Teach The Five-Paragraph Essay (62 pages)
The Homeschool Writing Action Plan (54 pages)
How to Write a Paragraph from David Dye's Writing Workshop: The Complete Writing Program
I have reviewed similar curriculums in the past and knowing my 13-year-old, I assumed I was in for a tough time of it. It has just never been her favorite thing to do. The very first day I had to be away from the classroom. I said something like, "you might not get very far but read this short manual and write your first paragraph for me." When I got back to her I was amazed at what she had accomplished! I had never seen this quality of work from her before and she had actually enjoyed the process. I said, "what's all this?" She then proceeded to explain the process to me and I could not believe how much she had gotten from one exposure to this curriculum.
Learning the process and the "one simple step" the author teaches has opened up new horizons for my student. Simply setting up her paper for success somehow made it all clear to her. Then the following methodology for putting those paragraphs together and creating the essay just all made sense in her mind and suddenly it was fun and not drudgery. I can't really explain it because I have been writing for years and it all seems elementary to me but to her it was like a key turning in a lock. She is improving exponentially over anything I have seen from her in the past. When her younger sister is ready for this in a year or two it will be fun starting her off with this from the beginning and seeing what she can accomplish with it.
I would suggest buying The Complete Writing Program. For $59 you have gotten some excellent curriculum that will benefit 3rd Graders through High School so it will cover a lot of ground. You can buy it in eBook form or softcover. You could even get your eBook printed and spiral bound for a nominal amount at a local copy center if you buy the eBook format and decide that you could prefer a paper copy. I have frequently done this for things that I use a lot.
To read what others on the TOS Crew had to say, please click here:
TOS CREW
Disclaimer: As part of the TOS Homeschool Review Crew, I was given this curriculum free of charge to review. However, I did not receive any compensation. All opinions are my own.